One • Two • Three by Morning Musume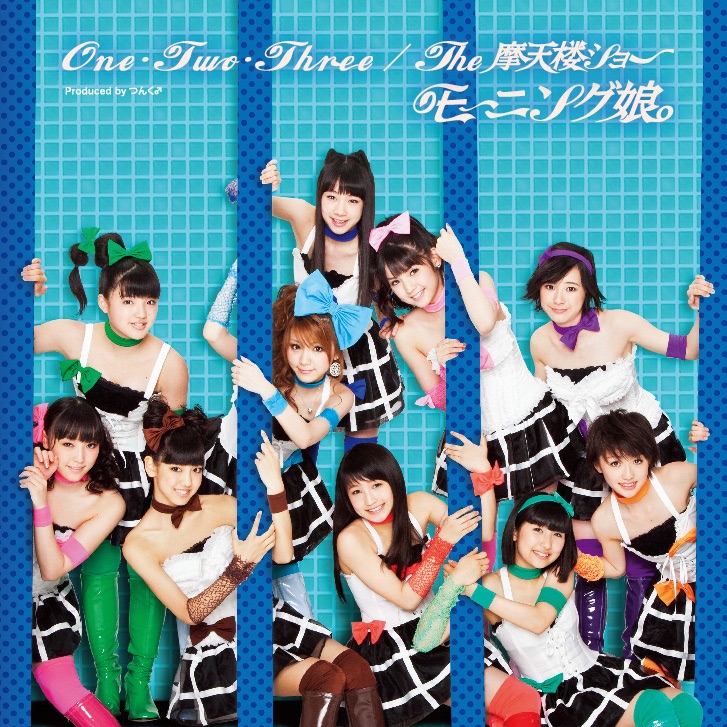 First, an introduction. I'm cool. No, just trust me on that, even if you know me IRL and disagree. And since I'm cool, that means the things I like are cool as well. J-pop doesn't have that reputation among us gaijin (foreigners), but it should.
I aim to change that. For Justin's J-Pop Jukebox, every Friday I'll post a J-pop song that I dig. I'll talk about the band, the song itself, and post a video and an iTunes link. Please check them out, and if you enjoy it too then support the artist. Without further ado, here's the first entry.
The Group: Morning Musume is one of the longest-standing idol groups in Japan. They've been around since 1998. However, the group's members have cycled in and out in "generations" that "graduate" for various reasons. The current crop is known as Morning Musume '15. The most senior active members are from the 9th generation, which joined in January of 2011. The oldest girl is Iikubo Haruna, who's 20. Amazingly, a lot of members weren't even alive when Morning Musume originally debuted!
Morning Musume is by far my favorite J-pop group. I've seen them perform live three times and attended a handshake event last year when I met a few of them. I admire their work ethic and formation dancing, and their producer Tsunku♂ – who writes and produces for many groups under the Hello! Project banner – is a musical master.
The Song: One • Two • Three was the J-pop song that started it all for me. Coming off PSY's Gangnham Style, I was looking for EDM mixed with Asian culture. This delivered (and actually released 11 days before Gangnham), throwing cute girls into the mix to boot. It had much more staying power than a simple fad song, as evidenced by it being my most-played song on iTunes with over 180 plays.
One • Two • Three hits all the marks for me. It's energetic enough to work for either weightlifting, cardio, or driving. It never fails to put me in a good mood. There's enough English in there for people who don't know any Japanese. The dancing is great too, but simple enough that you can follow along. I do wish there were more solo parts for the various members, however. It's almost exclusively Sayashi Riho and Tanaka Reina handling solos. But hey, they were the best singers in the group (Tanaka has since graduated, about the time I first embraced Morning Musume).
The Video:
iTunes Link:
I hope you've enjoyed the inaugural Justin's J-Pop Jukebox! Tune in next Friday for another installment.